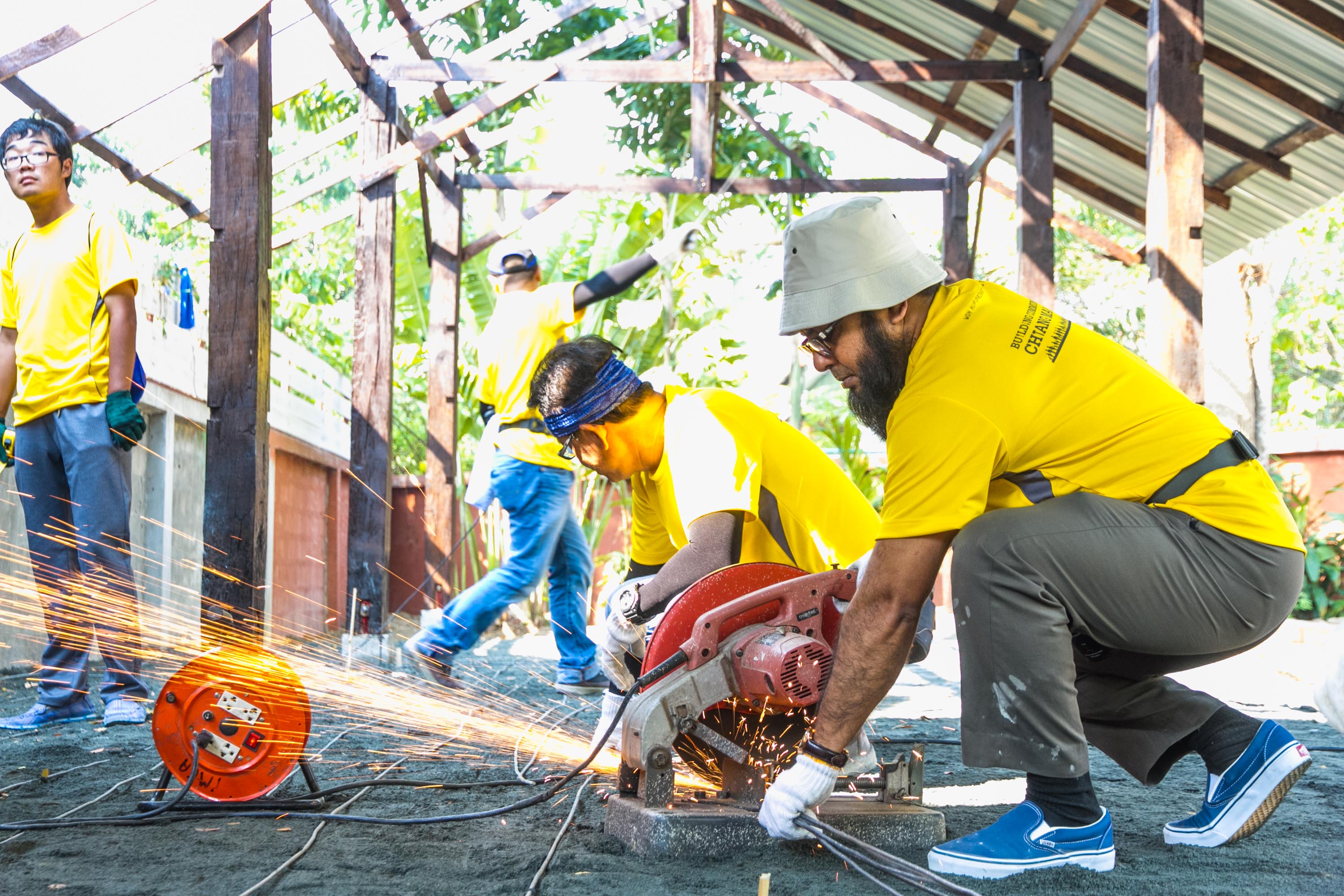 Woh Hup Building Communities: Chiang Mai
March 2016
On the back of Building Homes: Manila 2012-2014, Woh Hup continued it's mission to give back with Building Communities: Chiang Mai 2016.
Field

Notes

Known as the Rose of the North, Chiang Mai is Thailand's 5th largest city with a population of more than 1 million. Situated in the lush valley on the banks of the Ping River, 700km North of Bangkok - it is a land of misty mountains and colourful hill tribes. It is a paradise for shoppers and a delight for adventurers.

Through a project located in the Sankhampeang District - approximately 25 kilometres from Chiang Mai - Woh Hup staff worked alongside a YMCA community to build a Love & Care Centre over the course of 4 trips in March. This facility was constructed to improve the quality of life for the elderly and youth within the community in this district.

Worldwide, the number of people age 65 and over is expected to increase from 207 million in 2000 to 857 million in 2050, according to a 2001 United Nations report. Thailand's older generation is estimated to be world's fastest-growing. As vulnerable members of society, the elderly face declining health, poverty and loneliness. According to a December 2007 British Geriatrics Society report almost 75% of Thailand's elderly live with their spouse and children, 16% live with their spouse and the rest live alone.
Trip

Impact
YMCA
Community Development
YMCA of Singapore is a volunteer-based Christina organization that seeks to serve and impact all members of the community, regardless of race, language or religion, through programmes, services and enterprises to develop the body, mind and spirit. They also extend their outreach to the less privileged overseas through International Service Programmes (ISP) to the needy in Thailand, Cambodia, Indonesia, Myanmar, Vietnam, Philippines, Laos, Sri Lanka, China and Nepal.
Crew
Edwin Lee (Video Production)
Alexandra Toh (Photography)
"For WH, it will benchmark our vision and mission that we're not just here for business purposes as a company, but we're also able to contribute to the less fortunate not just in Singapore but also those around the region."
Supported

By

EcoAdventures
YMCA
Bravo Company