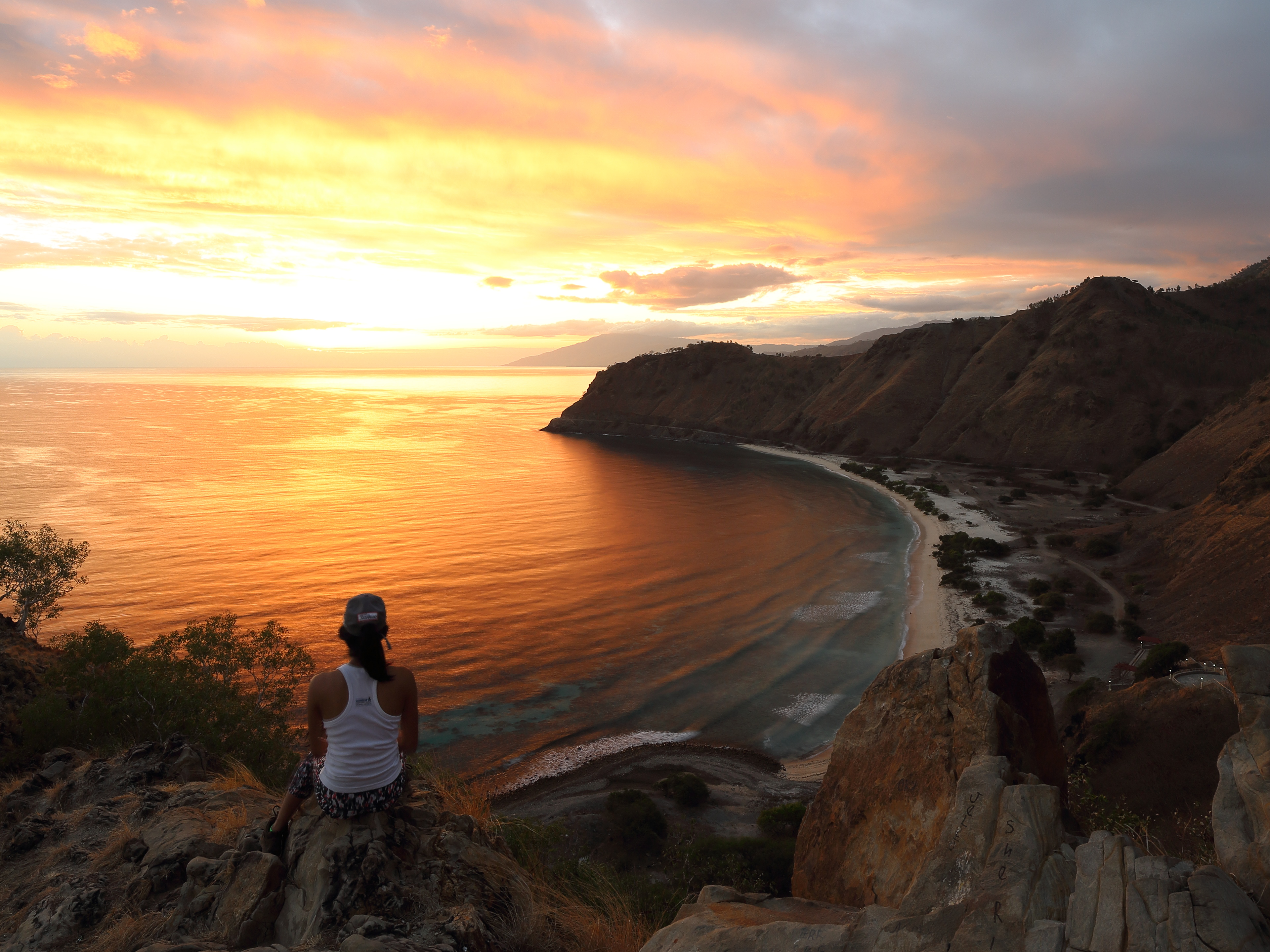 Summit To Sea Adventure
July 2015
On July 16 2015, a team of 15 catalysts journeyed to Asia's diamond in the rough, Timor-Leste.
Field

Notes

They were there in aid of HIAM-Health, a Timorese NGO established in 2003 whose goal is to reduce childhood malnutrition, through rehabilitation and community education. In a country where over 50% of the children are stunted, HIAM-Health plays a pivotal role in the eradication of malnutrition by targeting at-risk communities.

The catalysts spent an afternoon at HIAM-Health, where they were dismayed to learn from co-founder Rosaria that due to funding difficulties, the rehab centre had been closed since January 2015. As Rosaria fought back tears, she explained that the centre's staff was now channeling their energy into the ongoing Home Kitchen project, conducting agricultural and nutritional training, and helping communities become sustainable through the building and maintaining of their vegetable gardens.

The catalysts then gamely went through a crash course at HIAM-Health's gardens to learn about composting, irrigation and tilling. The next day, they headed into the village of Ermera. After being serenaded by the resident string quartet, several thank you speeches and a customary exchange of tais (a Timor-style scarf) and gardening equipment, the catalysts finally got a chance to get their hands dirty!

As the quartet played music in the fields, the catalysts broke into a sweat under team leader Ting's watchful eyes as they hacked up organic compost, pummelled gravel, built mud walls around the vegetable beds, and planted seedlings, alongside members of the community. The results were well worth it, with big warm smiles all around.
Trip

Impact

HIAM Health
Malnutrition Centre for Children
That evening, the team was hosted by Dr Jose Ramos-Horta to cocktails at his home. He shared his views on the country's youth, employment, its pressing concerns as well as perspectives on his country's potential.

The group managed to squeeze in some R&R at Blackrock beach in Liquica, where they spent a day fighting over chocolate pizzas, climbing up coconut trees, enjoying Timor's stunning sunsets, star-gazing and just being lazy lay-abouts!

As the trip progressed, the catalysts were also exposed to other facets of Timor-Leste that drove home what really became the narrative of this trip – the potential of the country's Youth.

They visited the Leublora Green School, set up by former freedom fighter Bella Galhos, in the stunning mountains of Maubisse. The school is Timor Leste's first environmental education facility, to help the next generation of youth understand sustainable, organic farming techniques, to pass down knowledge and techniques eradicated by the country's violent past.

Bella inspired the team with her story – one of fighting for the rights of her country, of fiercely protecting the future of its youth, and what it took to make her dreams reality.

The group ended their trip with a visit to another school – SOLS 24/7. A school targeted at above 16 year-olds that imparts life and language skills, teaches self-motivation, and religious tolerance. Each catalyst conducted a 20 minute class where they interacted with Timor's next generation of thinkers, educators and workers. Some catalysts observed that the school gave these kids a wonderfully structured framework, one in which each individual had a role, was valued and empowered.

Instead of simply being a summit to sea adventure, this trip became one where every single catalyst not only contributed but also benefited through the fulfilling interactions with its people.

From Rosaria's efforts to reducing malnutrition in children, to Bella's desire to instill environmental awareness in youth, to SOLS 24/7's goal to motivate young adults, the team gained a deeper understanding of this fledgling nation, with a realisation of how fragile its potential is, and the youth's responsibility to take this country forward.
Catalysts
Charlotte Hsu
Geraldine Ding
Adrian Lee
Amanda Liok
Hui-E Seeto
Moh Chean Sim
Michelle Chan
Quek Kwang Yong
Jacqueline Ong
Weili Chua
Eeleen Ng
Zhang Shujun
Alexandra Oh
Brandon Lee
Crew
Zhang Tingjun
Quek Kwang Yong (Photography)
Edwin Lee (Video Production)
"I saw Timor in a way I never would've on my own. With TCRP, I managed to see its raw beauty from the summits of Maubisse to the breathtaking coasts of Liquiçá. We learnt about the country's malnutrition challenges through our visit to HIAM Health, a centre that aims to eradicate hunger and malnutrition through education, rehab and sustainable agriculture. We interacted with the villagers, raced kids to the river and experienced farming first-hand. The trip rejuvenated both my mind and spirit with its unique 360 combination of adventure and natural, cultural & historical appreciation, coupled with the chance to give back in our own little way."