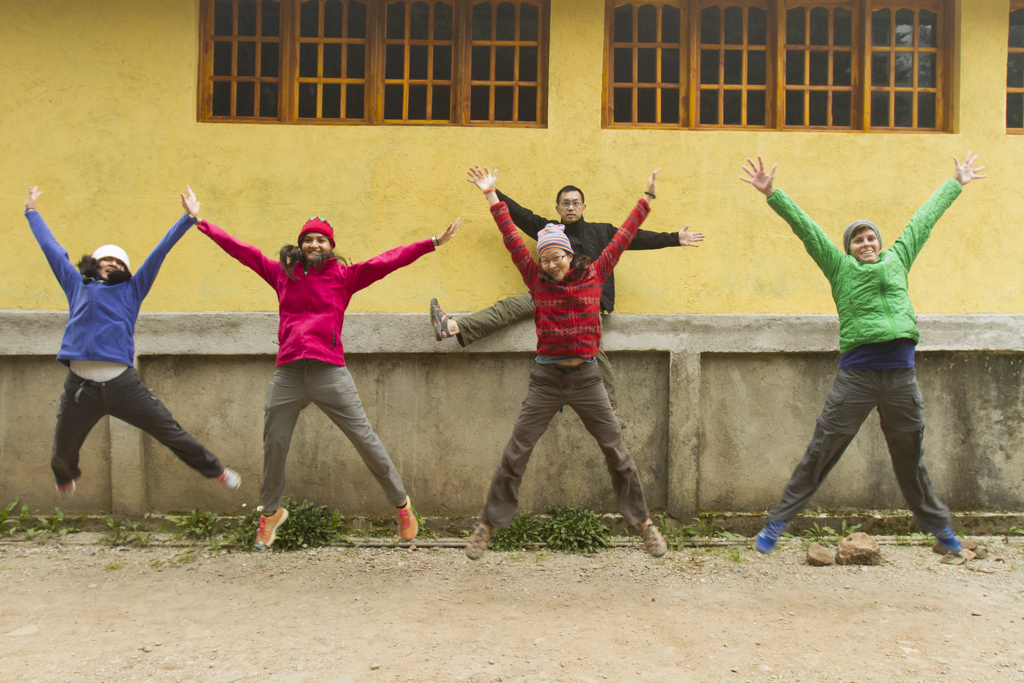 Summit To Sea Adventure
August 2013
At 1:30 AM 9 TCRP Catalysts woke with all the moxie they could muster to witness the sunrise from the highest point in Timor-Leste—atop Mt. Ramelau.
Field

Notes

At 1:30 AM 9 TCRP Catalysts woke with all the moxie they could muster to witness the sunrise from the highest point in Timor-Leste—atop Mt. Ramelau.

At 1:34 AM 9 TCRP Catalysts grumbled their way back to bed, as one of Team TCRP leaders, Amanda, realized she had risen the group an hour early.

At 2:30 Am 9 TCRP Catalysts awoke to charge up Mt. Ramelau and slay team leader, Amanda for their lost hour of sleep. With a much larger purpose in mind, the catalysts stayed their vengeance to conquer the mountain on behalf of the children of HIAM Health.

HIAM Health is a Non Government Organization (NGO) in Timor-Leste devoted to the education, rehabilitation, and prevention of malnutrition in their very young country. As the Timorese people have been focused on winning independence for the last 20 years, little education about their land, agriculture, and nutrition has been passed down, resulting in a lack of knowledge about proper nutrition. This has crippled Timor-Leste, leaving them with over 50% of their children under 5 years of age malnourished.

Following a visit to the HIAM Health center and a crash course on gardening and nutrition, the 9 catalysts ventured deep into the mountains of Aileu to assist with HIAM Health's Home Kitchen Project. A relatively new project for HIAM Health, the Home Kitchen Project builds gardens for families and communities throughout Timor-Leste—because, "why give a man a fish and feed him for a day, when you can teach him how to fish and feed him for a lifetime?"
Trip

Impact

HIAM Health
Malnutrition Centre for Children
This more sustainable approach provides low-income families with training to develop their knowledge and skills in producing a garden for all seasons, thus ensuring food security and a stable income from surplus produce. It also provided our TCRP catalysts with some good old-fashioned hard work, some calloused hands, and a valuable education in gardening.

Team TCRP finished off their visit to Timor-Leste with a trip to Atauro Island. The 2-hour voyage to the island was punctuated by the appearance of hundreds of dolphins and whales, a treat for the catalysts' efforts at HIAM.

Despite precious hours of sleep lost, a bit of seasickness, and carsickness, and motion sickness from apparently any subtle movement, it's safe to assume that memories of Timor-Leste will be filled with accomplishment, inspiration, Dramamine, and a better understanding of the struggles of Asia's youngest country—one not hardened by war or broken by it's past—one filled with pride and hope.
Catalysts
Lauren Bell-Misri
Sunny Oh Davis
Yap Zhu Li
Seeto Hui-E
Sim Moh Chean
Jeanette Tay Liying
Lee Mei Martha
Amanda Elizabeth LeVett
Yap Yien Li
Crew
Yap Yien Li (Photography & Video Production)
Seeto Hui-E (Photography)
Edwin Lee (Video Post Production)
"The one thing that inspires me the most about the Timorese people is their pride. I think it is important to be proud of who you are and where you are from. "
Supported

By

HIAM-Health
Keypower International
Kinetik Edge
Bravo Company
Pettycache