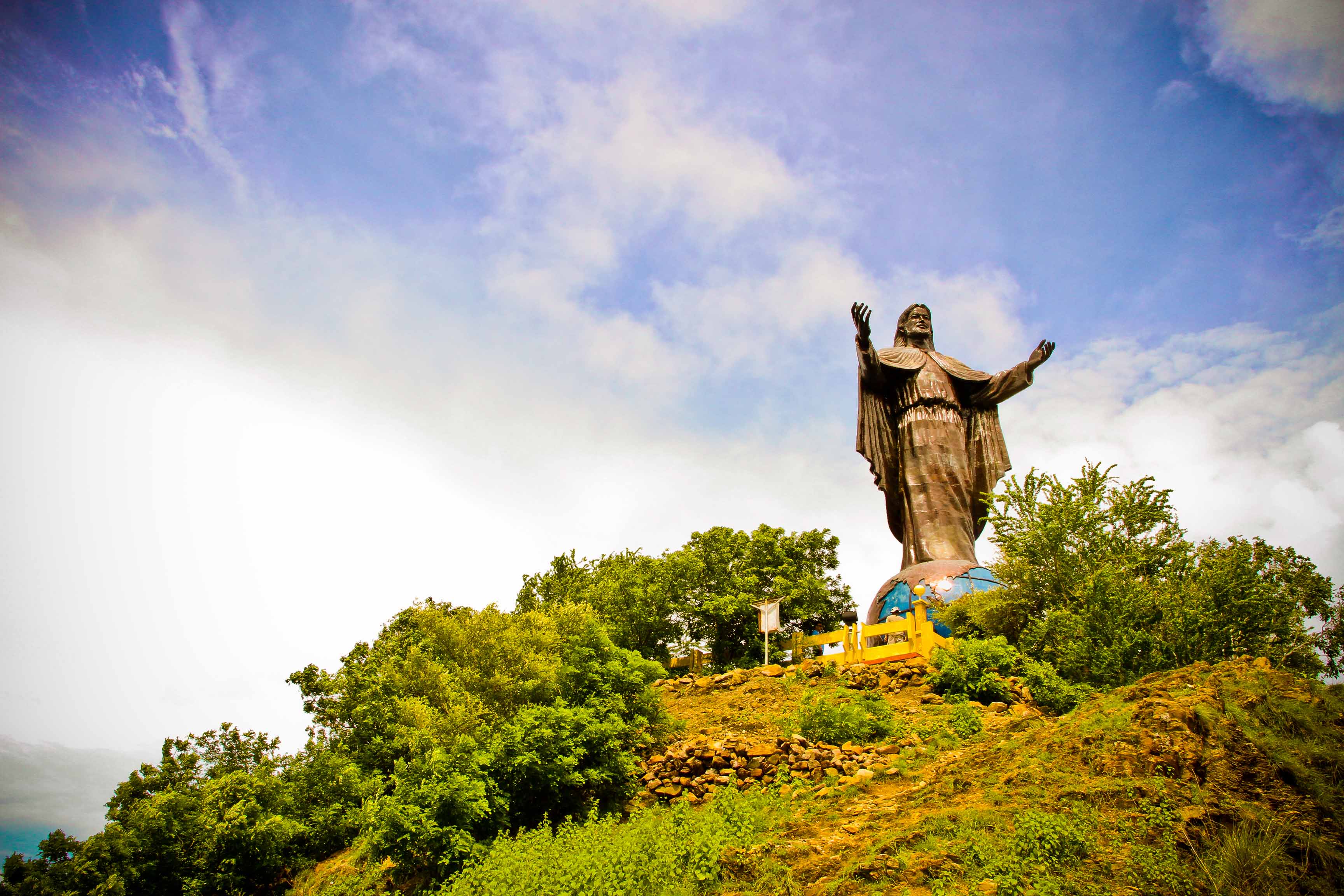 Singapore American School Interim
February 2015
"Wow!" "Look at that, isn't it beautiful?" "This is insane." Exclamations of awe, joy, and pure wonder permeated the fresh mountain air, as my classmates from Singapore American School stood on the slopes of Mt. Ramelau. The picturesque mountains framed a clear blue sky; the cool morning breeze gently shifted the peaceful greenery. Our second day in Timor was shaping up to be an incredible one.
Field

Notes

Scenes like these, where we collectively marveled at the sheer natural beauty surrounding us, became almost commonplace during our weeklong stay in the young nation of Timor-Leste. We snapped pictures with the towering Cristo Rei, within the verdant valleys near Mt. Ramelau, and while swimming in the shimmering waters of Atauro Island. However, the scenery was not the most striking thing of our journey: the true treasure of Timor were the voices of the people we heard, the voices of struggle, strength, and song.

First, we heard the voice in the night, the voice that cries plaintively and speaks of indescribable suffering. As we travelled through Timor, we learned about the intense violence inflicted upon the Timorese during the Indonesian occupation from the first-hand account of our tour guide. We witnessed primary footage of the Santa Cruz cemetery massacre, listened to the story of the president's advisor on civil society – who was exiled to Canada for ten years during the unrest – and developed a better understanding of the issues facing Timor today.
Trip

Impact

HIAM Health
Malnutrition Centre for Children
Then, we listened to the voice of recovery and resilience. The personal presentation made by representatives of HIAM-Health, an organization that seeks to educate families about nutrition and more efficient farming methods, taught us about the issues many agricultural Timorese face. The same Timorese woman who had defected to Canada had come back to Timor, fighting corruption and wishing to recover what political ground had been eroded by the past.

And finally, we were moved by the voices of song. On the day we travelled to a village in Gleno with HIAM-Health to build garden beds, we sang as we worked, and, at the end of our time there, sang for the villagers, who moved us with the soulful sounds of "Oh Helele". At both of the schools we visited, we heard traditional songs: at SOLS 24/7, their school anthem shook the skies, and at Ba Futuro, we danced along to guitar-strummed melodies, some of which radiated joy, some of which reflected melancholy. In Timor, we learned their songs and played with their children; we were given a chance to catch a glimpse of the Timorese culture.

The beauty of Timor-Leste was made even more remarkable by knowing the ugliness it had risen from. The hope shining through the faces of students, of villagers, of all the Timorese we met was made more meaningful because of the despair it had replaced. And the voices? The voices can speak for themselves.

- Zoe Ong (Student - SAS Interim 2015)
Catalysts
Bharat Anand
Emmanuelle Beaurpere
Zachary Bensaid
Jacob Catton
Jong Yoon Choi (Justin)
Cooper Devereux
Andrew Edds
Wyatt Germain
Shona Graham
Diego Gumucio
Mary Rose Hogan (Rosy)
Eliza L'Heureux
Alexandrine Lawrie (Alex)
Meredith Machulski
Zoe Ong
Faraaz Quazi
Namrata Ray
Sachi Shah
Sunita Srivatasan
Taylor Buechel
Eric Burnett
Keith Hynes
Crew
Zhang Tingjun
Zachary Walker
"The trip I went on to East Timor was truly one of the greatest experiences of my life. We met amazing people, did wonderful things, and had tremendous amounts of fun. My trip to Timor-Leste will be a trip that I will always remember."