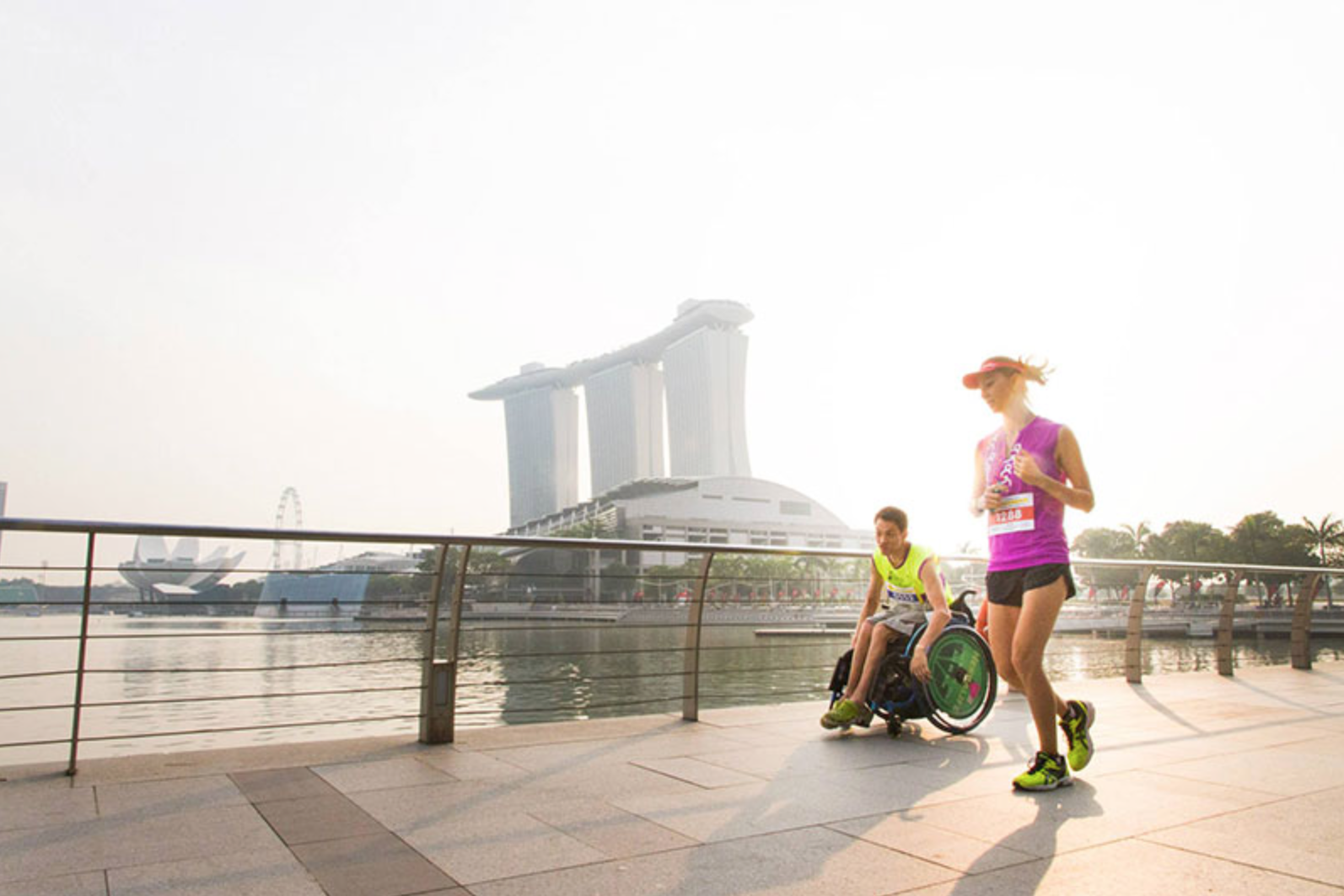 Runninghour Lion City Adventure
March 2015
Last March, Catalysts took part in the inaugural Runninghour 2015. A follow up to last year's Lion City Adventure with Runninghour Singapore that saw Catalysts taking part in the Color Run 2014.
Field

Notes

Runninghour 2015 was Singapore's first and only race where participants ran alongside over 200 visually, intellectually and physically challenged runners. Runninghouraims to use mainstream sports as a platform to promote the integration and nurture an inclusive Singapore.
Trip

Impact

Running Hour
Special Needs
108
Volunteer Hours Commited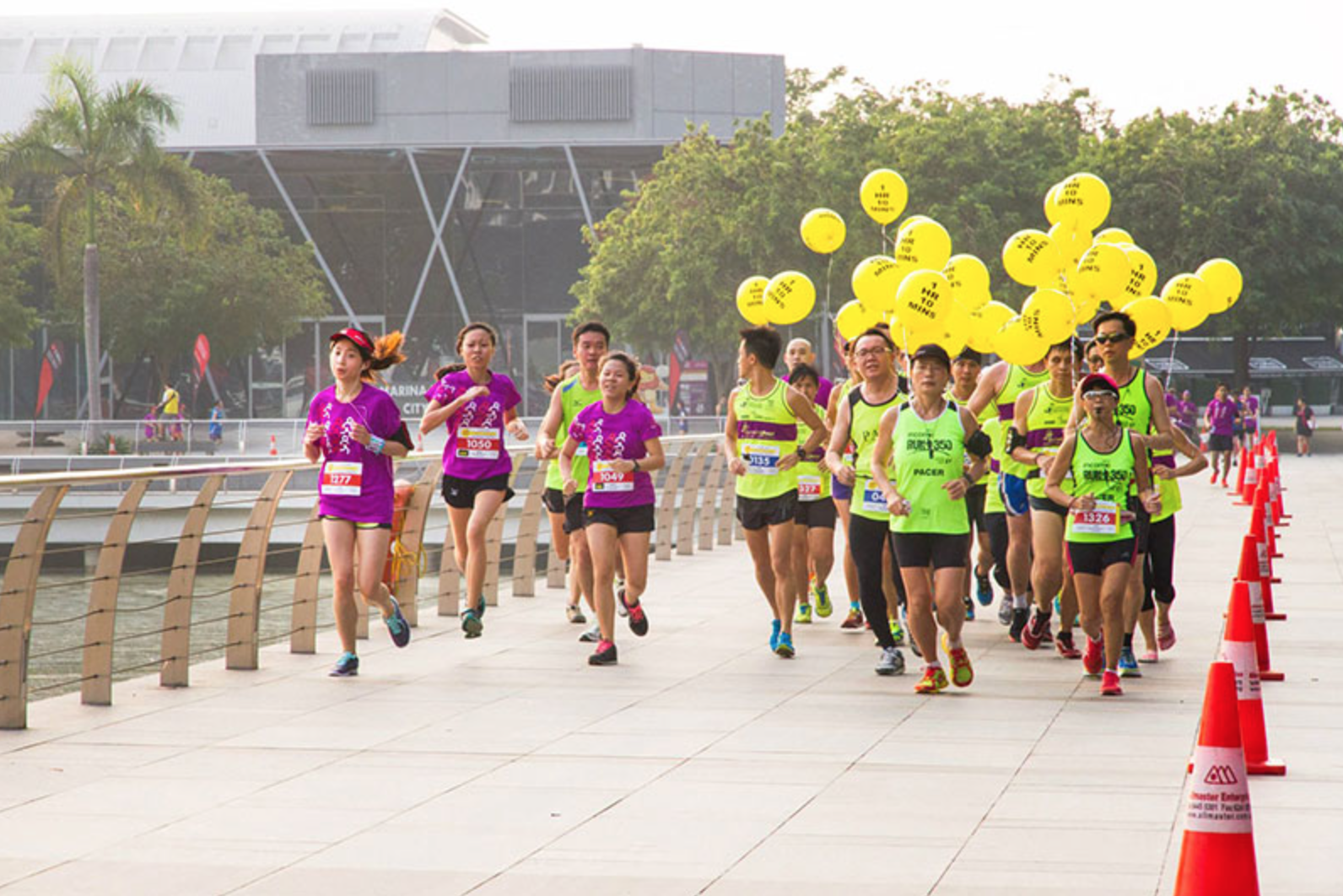 Despite the haze that morning, Catalysts showed up in high spirits and ran the whole nine yards. A group of 27 took part in the 10km race and finished strong as the sun shone through the fog over Marina Bay showing their support to Singapore's special needs community.
Catalysts
Angel Chan
Serene Siew
Natasha Shariff
Jeanie Tay
Shirley Liu
Rachel Tan
Tan Dawn
ShuQi Liu
Mindee Lee
Wendee Lee
Cheryl Ng
Kwang Yong Quek
Noelle Henry
Alex Toh
Amanda Liok
Karen Yeoh
Yana Goh
Jasper Daniel
Shawn Heng
Ashley Wang
Daryl Thomas
Dion Heng
Evelyn Fong
Liz Chen
Lai Choi Kuen
Crew
Zhang Tingjun
Christina Liew
Alexandra Toh (Photography)
"Taking part in Runninghour's inaugural Run So Others Can race has been an experience that I will never forget. I cannot say enough about the warmth and support the running guides provided to those they were running alongside. Just seeing the joy on the faces of those visually and physically challenged, doing what they love, was so unforgettable. The smiles on those faces I saw that day will remain in my heart always. One of the biggest benefits I received that day is being inspired by the dedication and positive attitude of all involved with Runninghour. I am grateful to have had the opportunity to run along so may inspiring athletes. It was a pleasure to support such a wonderful organization is such a fun way, running! Thank you to TCRP for introducing me to Runninghour!"