TRAINING DAY #8: FIT AS A MALLEY BULL
April 19, 2012
TCRP2012 Training Sesh #8!
14th April 2012, 830am, Bukit Timah Nature Reserve.
Saturday morning, bright and early 'round 8.30am – members from TCRP hit the Bukit Timah Nature Reserve for what has become a weekly ritual or mid-level training and general group bonding. I've never met a more diverse group of individuals, heralding from all walks of life and with differing endurance levels,we all seem to fit together like a glove, ready to take on a challenge with fearless abandonment. Bring it on! That's my mantra.
Hiking off-the-beaten track, up hill and down dale has become as important to me and my team mates as any other workout we individually commit to during the weekdays – all in order to strengthen those all-important hamstrings, build stamina and core strength and get into the mind-set required to ascend the highest summit in the Philippines over three days, towards the end of April.
I'm feeling engaged and fit as a malley bull – and rightly so – I've dedicated a good percentage of my time outside of working hours to get in shape these past few months and I couldn't be more pleased with the results of my commitment. But there's more preparation before leaving in just a few short weeks. But honestly speaking, the commitment can be a challenge at times, especially with the social calendar I've been leading of late. But all the more reason to spring out of bed and get to my mid-week morning yoga practice sessions to keep me on track.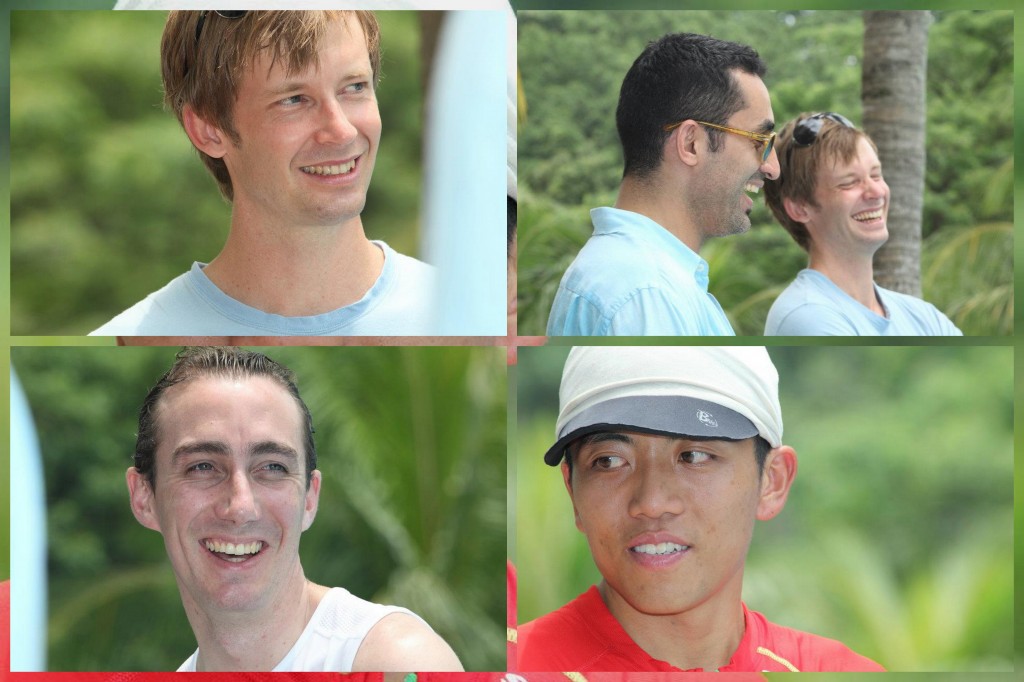 When TCRP arrive in Davao, we'll spend some time on the ground meeting key members of the Visayan Forum Foundation Inc. to understand the process involved in intercepting and ultimately preventing human trafficking. The test will be to summon the stamina and the endurance to scale Mt Apo's peak. But more importantly the ultimate challenge will be to touch the hearts of those directly affected by trafficking and to build awareness across the region for the plight of these individuals.

For me, I believe – like all involved in the TRCP initiative, this is an adventure of a lifetime and an experience not to be missed. To be unified by a conscientious act of giving and caring is one hell of a way to make a change in someone else's life and I'm proud to be apart of this growing initiative. I also expect to report lifelong bonds of friendship with my teammates in the weeks ahead and without doubt a loss of a few kilos, which won't be missed and certainly the attainment of some great memories. See you at training!
– John Vincent Gordon, Catalyst for Change, (TCRP 2012)
Want to find out how we've been training for Mt. Apo? Check out past Training Day entries by other Catalysts below:
#7: Onwards & Upwards. By: Yienli Yap
#6: One Step At a Time. By: Nina Akinyi
#5: SWEAT x 3rd Time's a Charm. By: Perlin Chan
#4: Steppin' it Up at Bukit Timah Hill. By: Shuqi Liu
#3: TCRP x SWEATs Again. By: Shei Wah Tan
#2: TCRP x MacRitchie Treetop Walk. By: Lydia Lindsay Lewis & Aziz Bakush
#1: SWEAT x TCRP 2012. By: Jasmine Wong