TCRP 2013 OFFICIAL LAUNCH X PAPA PALHETA
March 25, 2013
It was a blue-skied Thursday evening when TCRP set up shop at the hidden coffee gem that is Chye Seng Huat Hardware.
The occasion? The official launch of TCRP's Manila 2013 Bike and Build adventure.
Past catalysts, friends, family and the occasional curious passerby joined in for a chilled out evening of catching up and sipping a delicious cuppa.
To tickle the tastebuds, the coffee experts at (who also run Chye Seng Huat Hardware) brewed up two coffee blends that represent TCRP's past adventures.
The 'Choose Your Adventure' coffee series is a collaboration between The Chain Reaction Project and Papa Palheta. Papa Palheta is an independent coffee boutique that specializes in roasting and purveying specialty coffee in Singapore. A collaboration born out of a meeting of hearts and minds, two distinct coffee blends were born – each one with its own story. With each cup of adventure, cultivated from Summit to Sea, TCRP hopes to inspire more to be catalysts for change to discover creative platforms to make a difference in their lives and the lives of others.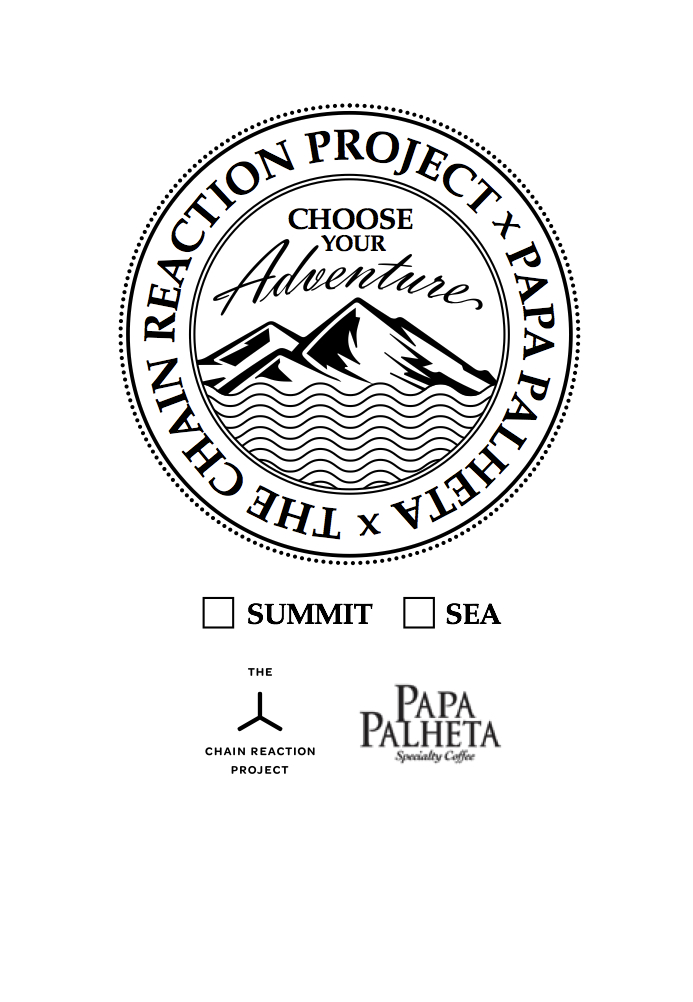 The Summit blend is primarily made of high-grown Guatemala Antigua coffees, complemented by washed Rwandan coffee. The coffee itself has a bright acidity that mellows with milk to bring out fruity jam flavours. Great as iced black coffee.
The Sea blend is composed of a Dominican Republic and an Ethiopian coffee. The Dominican Republic Barahona coffee lends the blend a rich hazelnut flavour which the Ethiopian Sidamo balances with a little floral aroma and mild acidity. A delicious and easy drink.
You can still get these limited edition blends at $20 per 250gm bag. Just email info@tcrp.com