SMU ZERO LIMITS 2014: CYCLE OF LIFE
March 12, 2014
The SMU Zero Limits Expedition Series is an initiative by the Singapore Management University that challenges students to organise expeditions that pushes them beyond their limits. This year's Zero Limits Expedition team takes on a whole new challenge to South Africa, called Zero Limits South Africa – Cycle of Life by combining adventure learning with creating social impact. This May – Aaron Leong, Annabelle Tee, James Chua, Pearlyn Neo, Melanie Phay, Jeriel Lam, Desmond Lau, Faith Ooi, Timothy Chua, Rachel Ng, Steve Loh and Rebekah Chua of Singapore Management University will be taking on a 1200km cycling expedition across South Africa to distribute personalized gifts to South African orphans.
The team has been training hard for the past five months in preparation for their expedition – cycling island-wide around Singapore, cycling hills at Fort Canning, Telok Blangah Hill and Mount Faber. In the next two months, they will be going on two training expeditions to Bintan and Malaysia, before they embark on their final challenge in South Africa – Zero Limits South Africa – to impact the lives of South African orphans.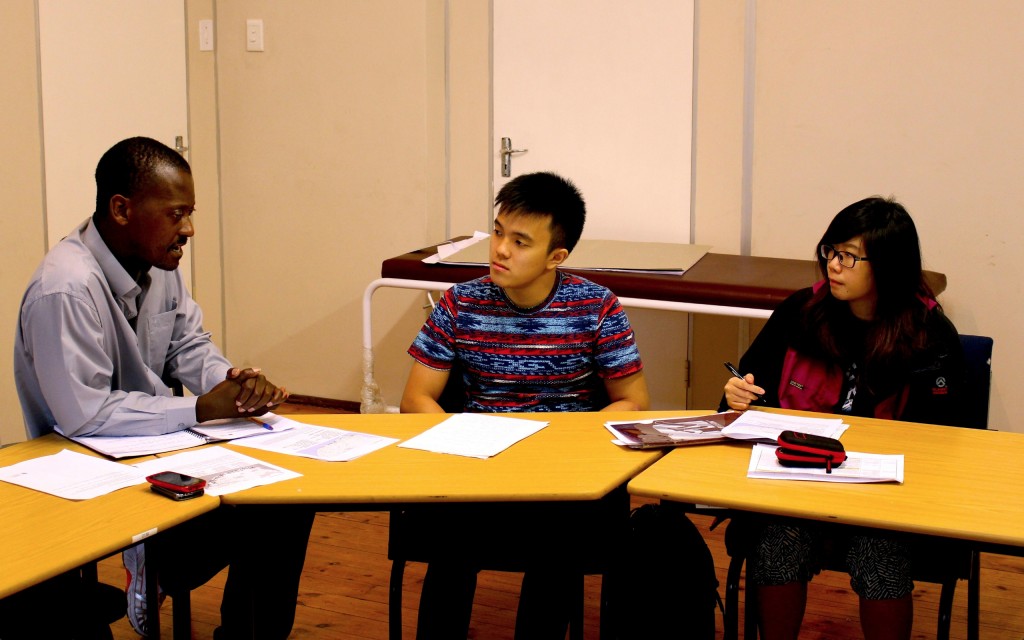 In December 2013, the three expedition leaders – Annabelle, James and Aaron flew to South Africa for a 12-day reconnaissance trip to explore the expedition route and meet with Cycling South Africa, Outward Bound South Africa, AIDS Foundation of South Africa and five community orphanages. Here's an account of their experience, enjoy!
==========================================================================
Our arrival in South Africa was a surreal experience to begin with, as this was our first real connection with the country that was well noted for its long political struggle against racial discrimination and African tribal heritage. Furthermore we arrived at a period of significant importance in world's history, the passing of South Africa's greatest hero and world icon for peace, Nelson Mandela.
As we travelled through the 21 towns along our expedition route, from the Eastern Cape to the Western Cape Province, we were surrounded by a never-ending backdrop of mountaintops, vast grass plains and roaming wildlife. It was simply breathtaking. At times, it felt like we were on set in the all-time classic animated musical movie – Lion King. Yet amidst this beautiful landscape, we witnessed a stark income disparity between the towns in the Western cape and Eastern cape – the country's poorest slum was just 10km away from Cape Town, the financial capital of South Africa. Though the era of the last regime is long over, the effects of apartheid rule can still be seen in society – for example, in all the restaurants we went to, the waiters are all blacks while the managers are whites.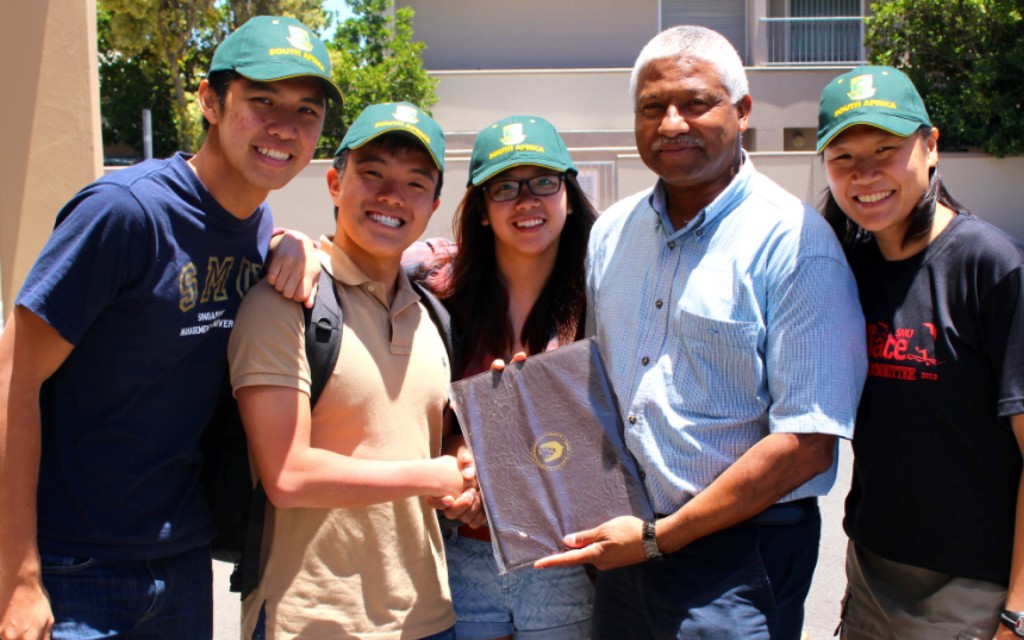 Yet, above it all, our greatest takeaways from this trip were our encounters with the orphans and the conversations we had with our South African counterparts, which reaffirmed our fundamental purpose for initiating this expedition.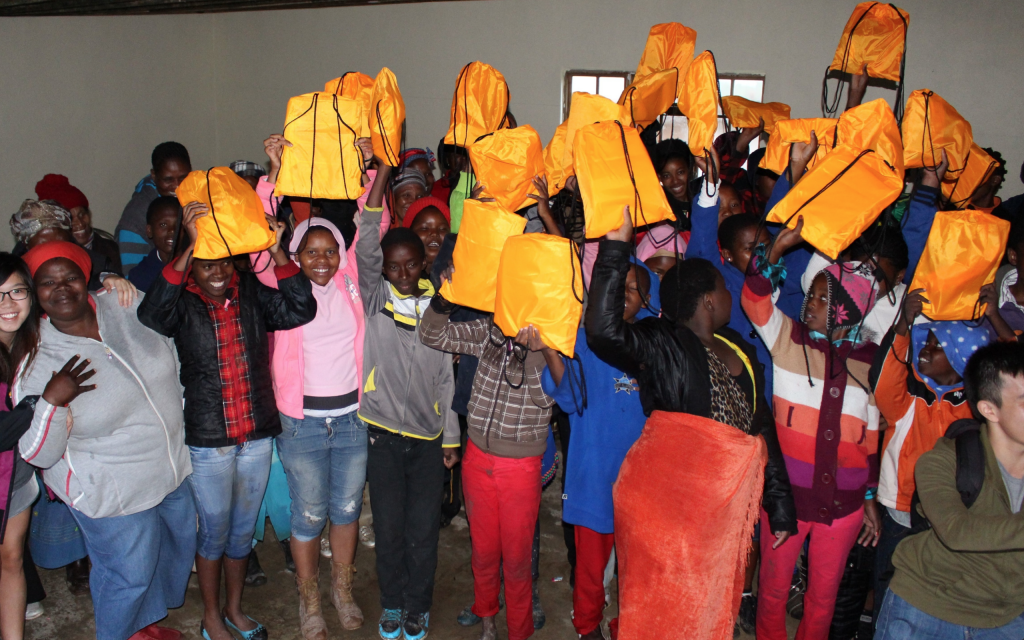 During our visits to the orphanages, we played and interacted with the orphans, who were, we were told, earnestly awaiting our arrival. They wanted to express their gratitude to us for what we would be doing for them. As the children handed us their handwritten wishes, we distributed the surprise gifts we brought for them from Blessings in a Bag and they took turns to give us a hug. We taught them how to use our camera as we took photos with them and they taught us how to say their names in the Zulu language. It was a simple exchange but one that was pure and joyful.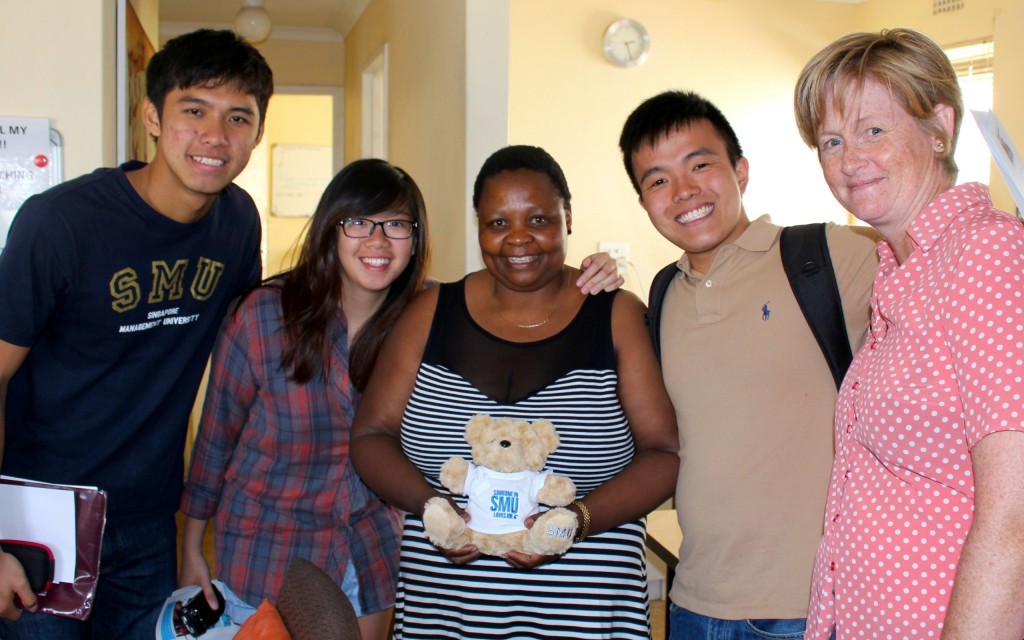 When we were at our 2nd orphanage, Ubuntu Care Development, one of the caretakers gave a thank-you speech before we took our leave. He spoke these words that struck us deeply:
"This world as we know it, is an unfair world, however you guys have showed us that there is still humanity in this world."
These were very, very kind words.