LOOKING BACK: TCRP 2011
May 20, 2012
A little over a year ago, 11 Catalysts flew across continents to climb one of the 7 highest peaks in the world – Mt. Kilimanjaro and to take part in the annual Kilimanjaro Adventure Challenge.
During our stay there, we spent some time at our adopted charity for 2011 – Amani Children's Home. There, we organized a drawing competition themed "What i want to be when i grow up". These drawings were then used to print a customized BUFF® for the kids and the home.
Amani Children's Home is dedicated to the protection of Tanzania's most vulnerable population: street children and AIDS orphans. It is estimated that there are 2.5 million orphaned children in Tanzania.
Many of the kids drew pictures of themselves becoming circus acrobats, soccer stars and safari drivers. The most ambitious one however, drew a colorful grid. When asked what it represented, he explained how he had hopes of some day, becoming Prime Minister in order to divide the land up equally amongst his people.
A few months later, just in time for the Christmas season, we sent a few boxes of these customized BUFF® back. Needless to say, the kids whose pictures had been chosen to be featured on the BUFF® were proud to see how their art had been immortalized.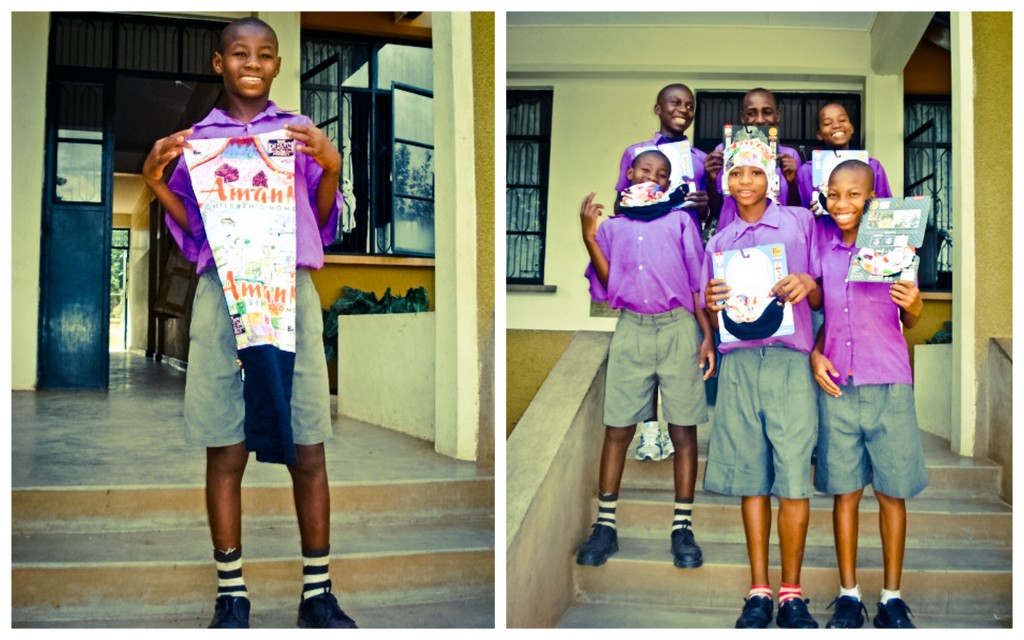 "The visitors who have passed here since we put it up on our fundraising table, they have liked it and especially because the buffs has children's drawings on it"
– Salma Khatibu of Amani Kids.

For an in depth update on what's going on with Amani, have a read of the recently released 2010 Annual Report.