HIAM Health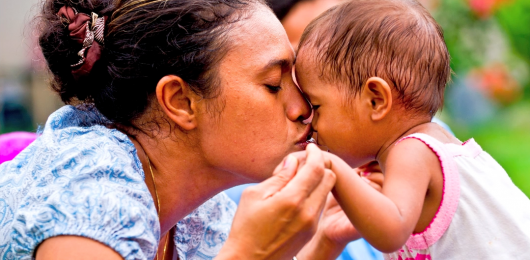 CHARITY: HIAM Health
CAUSE: Malnutrition (Women & Children)
COUNTRY: Timor Leste
AT A GLANCE:
HIAM Health is a Non Government Organisation (NGO) based in Dili East Timor (Timor Leste) working to create a future for this struggling nation in the way of education, rehabilitation and prevention of malnutrition.
The vision of HIAM-Health is to empower Timorese people to work together to reduce high infant and maternal mortality rates and to reduce socially unacceptable conditions. Their programs are aimed at teaching awareness of good health and well-being through education.
TCRP FIELD NOTES:
TCRP has been a firm advocate of HIAM Health and the work that they do since our first encounter with this organization in 2009. The centre is run by a passionate Timorese lady by the name of Rosaria Martins da Cruz who has dedicated her life to fighting for the future generation of this young nation.
Equally responsible for the success of this centre, is Jill Hillary, a selfless Australian lady who continues to work tirelessly alongside her Timorese counterparts to tackle malnutrition in Timor Leste.
Their passion and dedication continue to inspire us in the work that we do as an organization and was one of the main contributing factors in our decision to grow TCRP.
HIAM Health is the only malnutrition rehabilitation center in Timor Leste, and is making significant headway in their work, thanks to the variety of innovative approaches the organization employs to tackle malnutrition.
We strongly recommend supporting this grassroots organization, as their work has a far reaching impact and an excellent success rate.
QUOTE:
Annie Xia Sun, CEO, Dynaforce International Pte Ltd:
Being a part of TRCP was a very meaningful experience for our company and our staff. Wellness is our core business and seeing 4 young ladies pushing the limits of their fitness on mountain bikes in Timor Leste to benefit the less fortunate, brings home what we are all trying to do…to touch more lives with what we have been blessed with."
FOR MORE INFORMATION OR TO DONATE:
http://hiamhealth.org/donations.html
VIDEO:
HIAM Health Promo Video